"In 'The Greater Circulation' we are enchanted and indeed
haunted, not only by the profound trajectory of Rilke's life
and work, but also by Alli's ability to tell stories within stories,
to make the invisible visible, and to bring to earth what
can only be truly grasped through spiritual vision."
from the Film Review by Cedrus Monte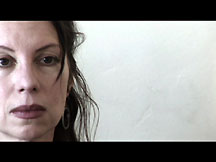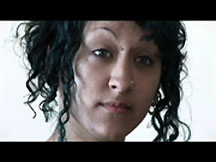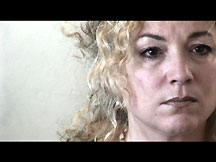 SYLVI ALLI, LEAH KAHN and FELECIA FAULKNER

VERTICAL POOL and PARATHEATRICAL RESEARCH present an ANTERO ALLI film
"THE GREATER CIRCULATION ". LLOYD BRICKEN, FELECIA FAULKNER, SYLVI ALLI,
LEE VOGT, LEAH KAHN, SLOBODAN PAITCH, ANTERO ALLI as the voice of Rilke.
"Requiem For a Friend" written by RAINER MARIA RILKE. Translation by
STEPHEN MITCHELL. Screenplay by ANTERO ALLI.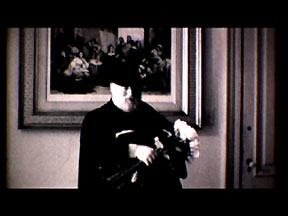 SLOBODAN PAITCH as "Rodin" and LLOYD BRICKEN as "Rilke"

Director of Photography, CHRIS RASMUSSEN. Second Unit D.P., SEAN BLOSL.
Sound Recorder, MALCOLM SHERWOOD. Edited by CHRIS ODELL and ANTERO ALLI.
C.G.I. Effects by MICHAEL McWHIRTER. Music by SCRIABIN, BRAHMS, LOOP!STATION,
AMBER ASYLUM, and SYLVI ALLI. Associate Producers: LILY NOVA, FELECIA FAULKNER,
and CHRIS RASMUSSEN. Producers: JODIE EVANS, SYLVI ALLI, and ANTERO ALLI.
Executive Producers, VERTICAL POOL PRODUCTIONS, PARATHEATRICAL RESEARCH
Conceived and directed by ANTERO ALLI