Two-minute teaser -- Music by Sylvi Alli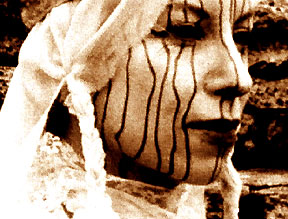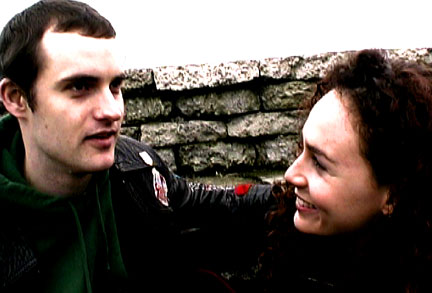 Sylvi Alli as "Sisu", Gabriel Carter as "Jari", and Lea Bender as "Madeline"


The power of a long-buried family secret becomes unleashed when
the extreme rituals of a young punk rocker catapults his consciousness
into the spirit realm in search of his Finnish father, a ship captain who
drowned in the Bering Sea. His father's mother was a Sami sorceress
whose shamanic powers were passed on to her grandson, powers
tested as he enters the mythic dreams of his Finnish grandfather
who lies comatose in a hospital bed. Under a Shipwrecked Moon
is a surrealistic fable of true love, giant hedgehogs, and
the mystical depths of ancestral bonds.




Lee Vogt as the Doctor & Clody Cates as the Nurse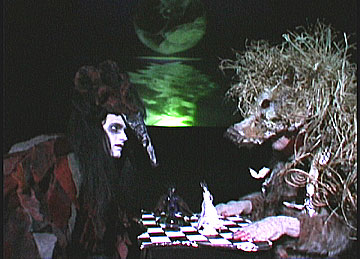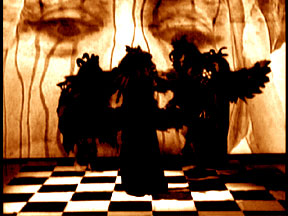 "A Kalevalan spirit moves throughout "Under a Shipwrecked Moon". Animal spirits
of ravens and hedgehogs dance around on a giant chessboard. The cinematography
is excellent, changing continually along with the moods of the story. Arranged by
the talented Sylvi Alli, a rich musical soundtrack drives the film and
features her unique rendition of Sibelius' Finlandia on the piano."
-- HARRI SIITONEN for NEW WORLD FINN