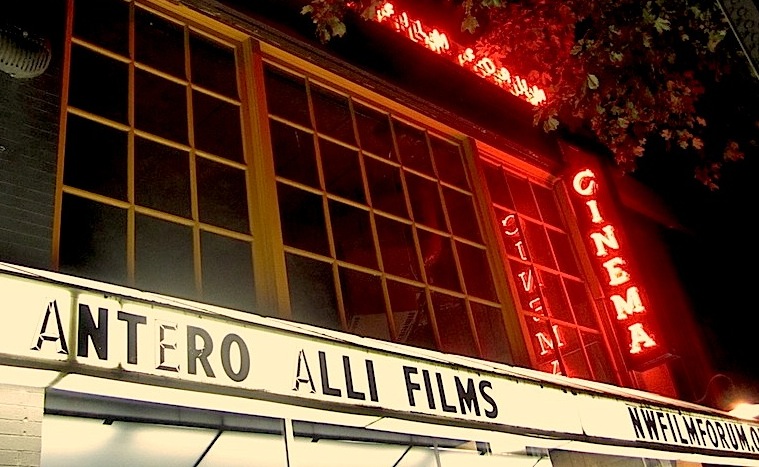 B O O K I N G S!
SCREENING OPPORTUNITIES FOR EVENT PRODUCERS

Anyone with enough motivation and organizational skills can produce a public screening of these films. If no admission is charged, these films can be shown publically free of charge. If admission is charged, we split the door 50/50. Please scroll down to the bottom of this page for more details. - Antero Alli


---
Note: all images below link to additional production information.

---
BLU-RAY AVAILABLE FOR THIS FILM.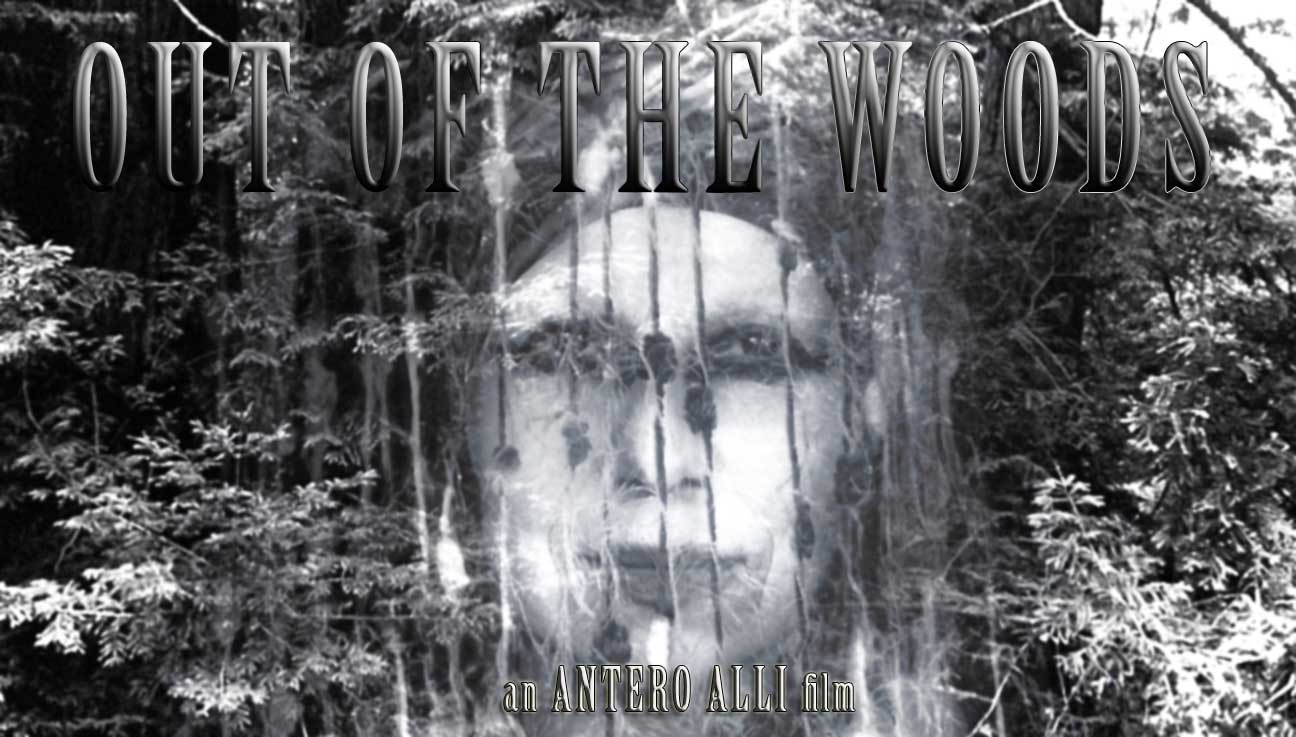 "Out of the Woods" (2015; 111 min.) A Magical Realist Drama. A young man survives a near-death experience with amnesia and a disconcerting psychic talent that draws him into the strange new world of professional mentalism. Thirty years later, he's a reclusive hermit discovered by a documentary filmmaker who interviews him about his past and why he suddenly walked away from becoming rich and famous. OUT OF THE WOODS is one man's journey through haunted dreams, childhood memories, and the kindness of strangers in search of the truth about himself and his one true love. Click image for more details.

"...a haunting, visually engaging, thematically intriguing and dramatically exciting film...beautifully photographed, well-edited, and finely acted... with an enchanting and memorable score composed and sung by Sylvi Alli". - Charles Kruger, flickstorm (3 stars)

---
BLU-RAY AVAILABLE FOR THIS FILM.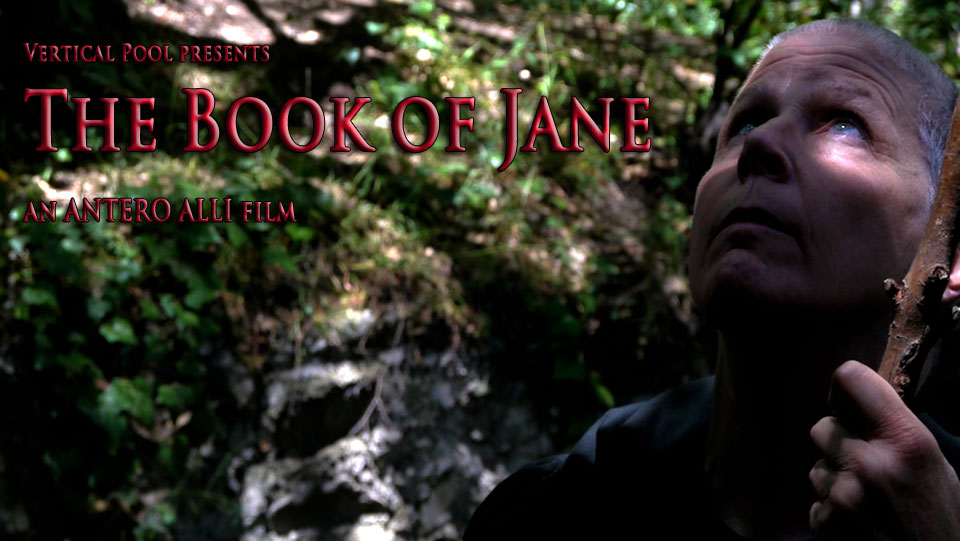 "The Book of Jane" (2013; 117 min.) A Drama. Alice (Marianne Shine), a Professor of Comparative Religion, is writing a book exalting the ancient values of pre-Hellenic goddess mythologies. One day she meets Jane (Luna Olcott), an enigmatic older woman who roams the university campus, sleeps under a bridge, and rattles Alice with her disturbing insights. Alice is also a muse to her live-in partner Colette (Madeline H.D. Brown), an inspired artist who paints goddess portraits. When Colette hears about Jane, she encourages a reluctant Alice to invite her over for dinner. "The Book of Jane" is an urban fable of Feminine initiation for three women of different generations attempting to embody the values of an ancient culture -- but at a deep cost none of them expected.

WATCH AN EXCERPT

"The Book of Jane" reviewed
by Phil Hall for filmthreat.com (5 stars)

---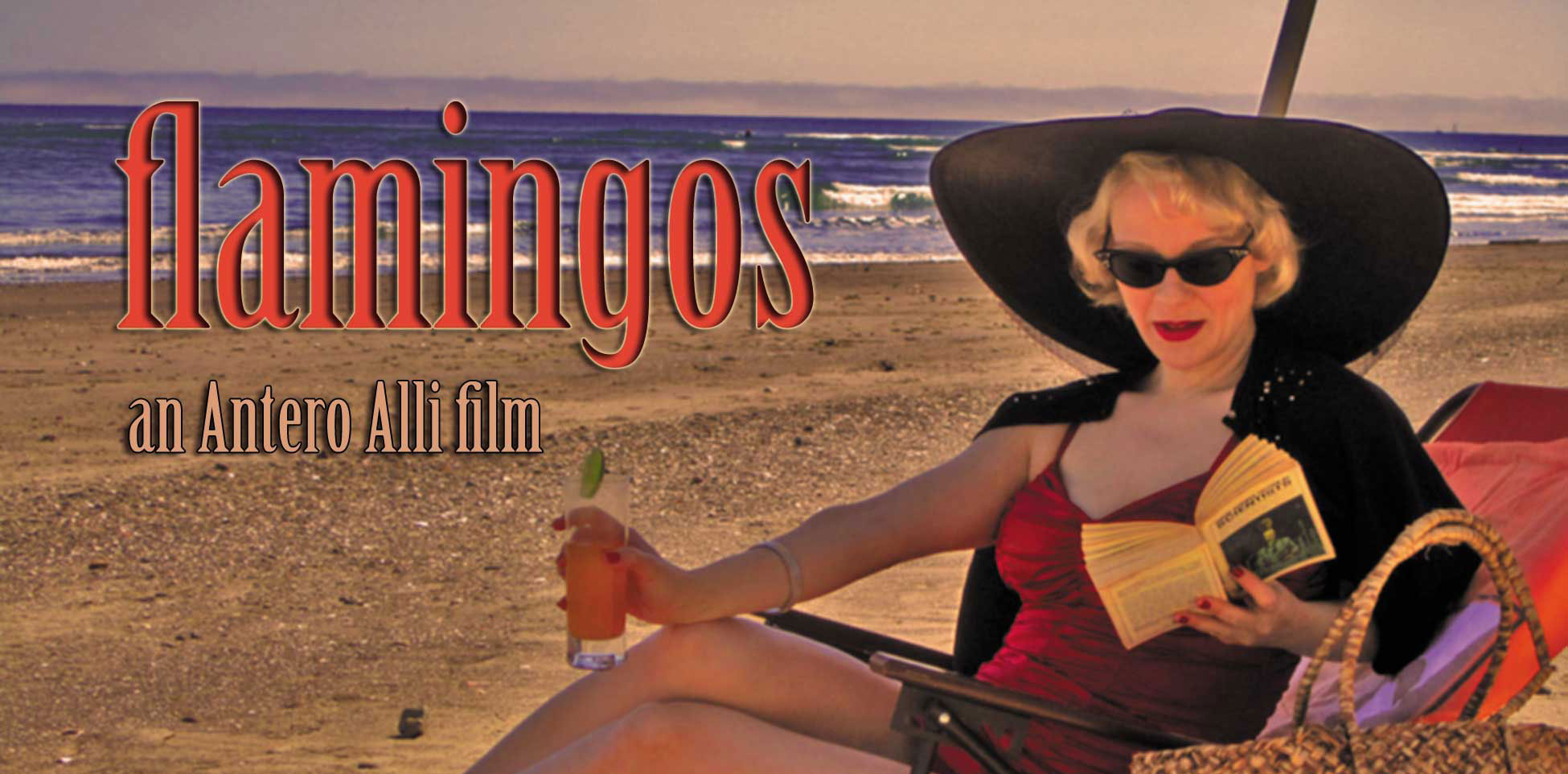 (2012; 90 min.) AN OUTLAW ROMANCE NOIR.

Twin sisters, Beatrice and Zoe, are in love with Ray, a philosopher-bank robber driven by visions of the end the world. Though Beatrice and Ray are married, Ray runs off with free-spirited Zoe and hides out in a seedy motel after a bank heist. Meanwhile, Beatrice files for divorce as two enigmatic entities from the Bardo interzones take special interest in their fates in this dizzy cocktail chaser of crime, metaphysics, and amour fou.

---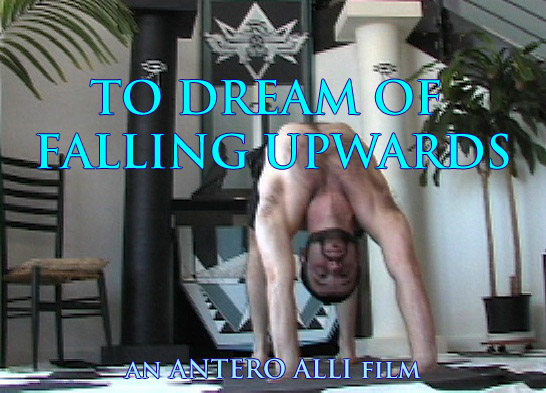 (2011; 125 min.) A ZANY OCCULT THRILLER.

The elder Magus of the Thelemic Temple of Horus just passed away. Jack Mason, a promising sex magickian cultivated to advance the lineage, loses it all when the elder Magus' biological son unexpectedly inherits everything with plans to commercialize and franchise the Temple. Jack plots revenge and falls into a dizzying maze of encounters with underworld characters , desert brujas, and a twist of fate he never saw coming or...did he? Meanwhile, Jack Mason's hot-headed apprentices offer cryptic narration in their performance of the classic fairy tale, "Jack and The Beanstalk".

---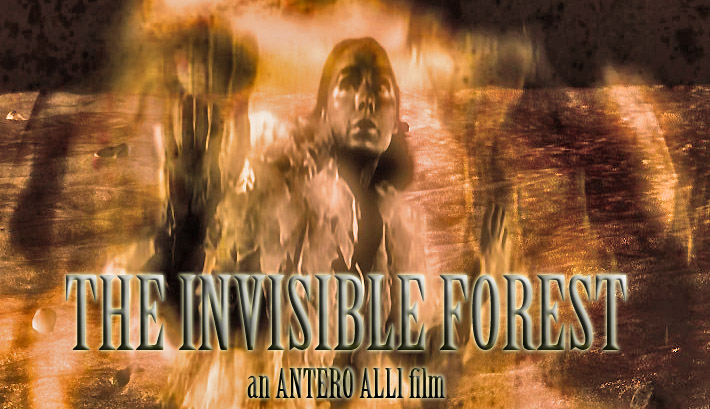 (2008; 111 min.) A DREAM-INDUCED DRAMA.

A theatre troupe camps out in a forest to perform their director's vision of French Surrealist Antonin Artaud's magic theatre of ghosts, gods and spirits. During their forest experiment Alex, the director, is haunted by disturbing dreams where Artaud appears and mocks his theatrical ambitions. When these strange nightmares persist, Alex stops sleeping in an attempt to regain control over his mind. Sleep-deprived and with his sanity pushed to its limits, he seeks help from a Psychotherapist who suggests hypnosis as a means to discover the source of his problems. What follows is a hypnagogic journey through the internal landscape of Alex's subconscious memories and dreams to a place beyond belief, beyond words, and beyond the mind itself.

---
Four roommates, a live-in boyfriend and their visiting landlord are forced to remain indoors during an unexpected citywide lockdown initiated by the federal government. Ona, a webcast diva with her own show, thinks the feds are shifting gears into a fullblown police state. Her roomies think she's paranoid. Havoc and hilarity unravel as they all race to their own conclusions about what they think is happening during their current state of escalating uncertainty.

PRODUCTION CREDITS, REVIEWS, PIX AND CLIPS

---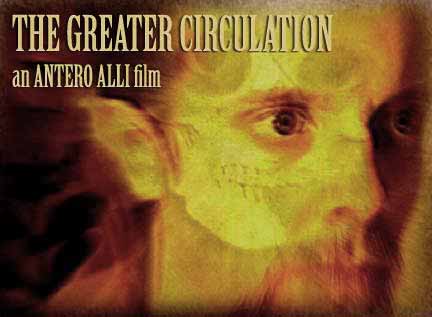 (2005; 93 min.) A LITERARY DOCUFICTION.

In 1908, Czech poet Rainer Maria Rilke wrote his tribute to friend and artist, Paula Modersohn-Becker, "Requiem For a Friend" over three fever-dream nights at the Hotel Biron in Paris. One hundred years later, a paratheatre group in California prepares to stage his "Requiem" as a performance ritual. "The Greater Circulation" is a cinematic treatment of Rilke's powerful prose addressing the central drama of women torn between sacrificing their lives to their Art or to Motherhood.

---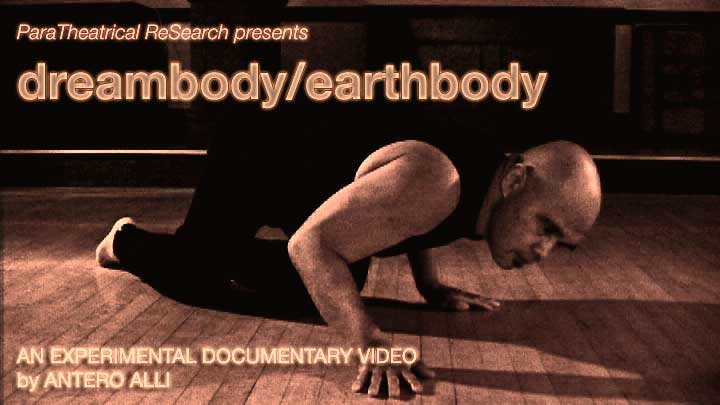 (2012; 80 min.) A PARATHEATRE DOCUMENT.

"Dreambody/Earthbody" (2012; 80 min.) Alli trained a group of seven in paratheatre methods to develop a ritual choreography using movements recalled from their nocturnal dreams to evoke an embodied experience of the dreamtime/daytime continuum. The group also demonstrates a series of paratheatre techniques accompanied by Alli's narratives of how this creative ritual process works. Also featuring participant interviews plus dramatic re-enactments of the director's own dreams. Made as an instructional video for those interested in doing paratheatre work.

OTHER PARATHEATRE VIDEO DOCUMENTS AVAILABLE

---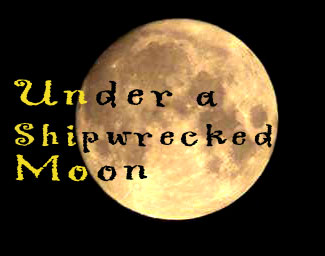 (2003; 96:00) A MYSTICAL ROMANCE.

The power of a long-buried family secret is unleashed when the extreme rituals of a self-made shamanic punk rocker catapult him into the spirit realm in search of his father, a ship captain who drowned at sea. This ship captain's mother was a Finnish sorceress whose powers were passed onto the punk rocker grandson, powers that are tested when the grandfather unexpectedly appears after a long absence and then, collapses into a coma. The grandfather's consciousness drifts though a series of dreams, memories and visions of his lover, the sorceress, who beckons him to join her in the great beyond in this surreal fable of true love, giant hedgehogs and the mystical depths of family bonds.

---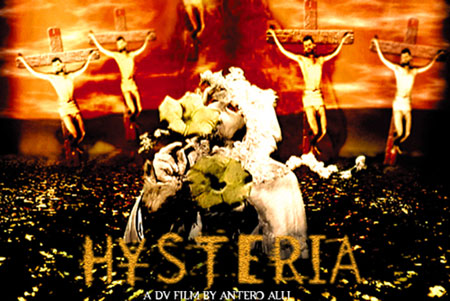 (2002; 83:00) A SUSPENSE THRILLER.

The Serb-Croatian war; 1991. A young Catholic soldier unwittingly drinks tea made from the hallucinagenic datura flower and experiences what he believes is a religious vision of the Virgin Mary. Ten years later he migrates to post-9/11 Oakland California on a mission to destroy what this vision tells him is the "den of iniquity" in a daring cautionary tale linking fundamentalism with violence.

---

(2000; 105:00) A CYBER-NOIR DRAMA.

Underground San Francisco, 2012. An urban tribe of technopagans practice their ecstatic rites inside a virtual reality realm when one of them uses the device as a suicide machine. When a fundamentalist Christian prosecutor recruits a an unemployed actor to bring their demise, an unexpected fate awaits them both in this cyber-witch hunt revealing a deeper story of love and redemption.

PRODUCTION NOTES AND SCREENING HISTORY

---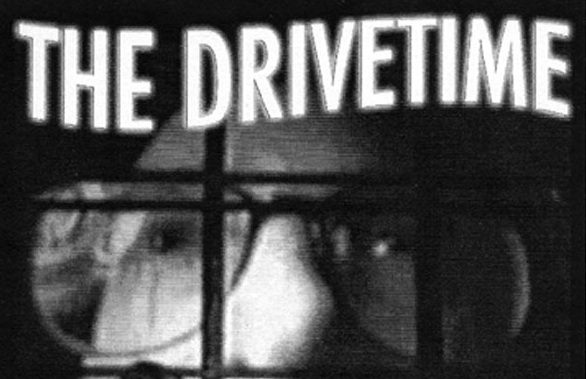 (1995; 86:00) A CYBER-FI EXPERIMENTAL NARRATIVE.

"THE DRIVETIME follows a bemused time-traveling librarian named Flux from
the serenity of 2023 to the chaos of Seattle in 1999, where he uncovers video
footage from a riot that triggered the city's collapse. Society's obsession with
communications technology has created the near-extinction of conversation.
People communicate via e-mail and videofax; the film's few face-to-face
encounters have a sourish, sitcom-type sting. On top of this jolting social
examination, THE DRIVETIME presents police procedure as entertainment
(a la programs like COPS) and disturbing abuses of police. THE DRIVETIME
forces viewers to think about where our world is heading. This work should
be seen by anyone who mistakenly believes that all's calm and well
in our little digital sphere." WIRED Magazine

---

"This superior collection of short films made over the course of a decade shows
that Antero Alli, who has made many feature length films, is also a master of the
short form. Set to poetic texts, often to excellent music by his long time collaborator
Sylvi Alli, these films show Alli's command of film editing and visual language, and his
ability to draw performances of deeply grounded power from dancers and actors, to
create visions which are indeed "loaded." They are loaded with the ability to evoke
deep longings, exaltations, historic and cultural memories, and altered spiritual states."
from the 4-star review by David Finkelstein for filmthreat.com (7/13/2010)
CLICK THIS FOR THE ENTIRE REVIEW OF "LOADED VISIONS"

LILY IN LIMBO (27:00; 1996) text by H.D. and Antero Alli
MOUVEMENT (4:00; 2001) text by Arthur Rimbaud
FAIRY (4:00; 2000) text by Arthur Rimbaud
D.U.I. (8:30; 1994); text by Antero Alli
ANTI-PHILOSOPHER (4:00; 1999) text by Tristan Tzara;
WITCH BURNING (4:00; 1998) text by Sylvia Plath
SOME PASS THIS WAY (8:00; 1994) text by Sean Blosl
COLD FORCE (4:00; 1994); text by Antero Alli
THE WORD, WEIRD (6:00; 1994); text by Antero Alli
BOOK OF QUESTIONS (6:00; 1993) text by Pablo Neruda

WATCH AN EXCERPT FROM "LILY IN LIMBO"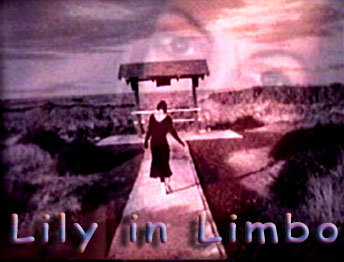 "LILY IN LIMBO is a one-woman tour-de-force by Sylvi Alli as an artist whose self-imposed isolation corrupts her senses into a state of bitterness and delusion. In her solitude, she loses herself in a series of bizarre dreams thick with haunting images and disturbing sounds; a fascinating essay of a lost soul uncertain whether rescue is something she really wants." filmthreat.com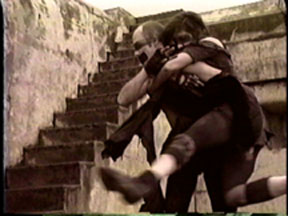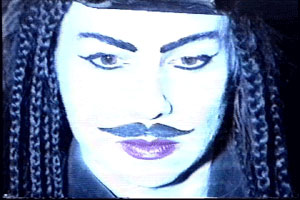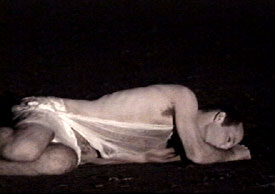 "...blazingly personal...the organically seething images of Alli's videopoems..."
Kelly Vance, EAST BAY EXPRESS

"LOADED VISIONS" total running time: approx. 77 minutes
Click either image above for more pix & details

---
RATE & TECH INFO

---
If no admission is charged, these films can be shown
publically free of charge. If admission is charged:

SCREENING RATE FOR MOVIE
50% of the admissions (per screening) shared with filmmaker.

TECHNICAL REQUIREMENTS
DVD player that will play dvd-r and blu-ray discs. Video projector.
Sound system (speakers, amplifer/tuner, cables). Projection screen
or large flat clean white wall (image size at least 8 ft wide).
Digital movie files also available.

PAYMENT
PAYMENT TO FILMMAKER (U.S. FUNDS ONLY) TO:
ANTERO ALLI, P.O. BOX 19382, PORTLAND OR USA 97280.
PayPal payment can be sent to: verticalsource@gmail.com

---
CONTACT INFO

---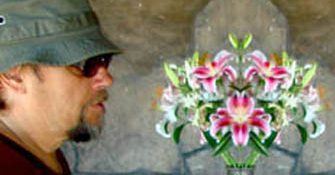 ANTERO ALLI
(click image for IMDb profile)
filmography
list of completed works, clips, vision statement

please addresss all inquiries to:
ANTERO ALLI -- e-mail: verticalsource@gmail.com
P.O. Box 19382, Portland OR 97280 USA